Coaches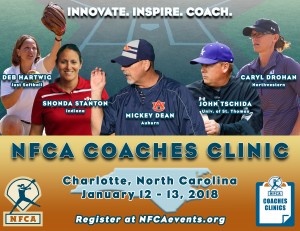 If you attended the So Cal ASA Coaches Schools, I challenged you to look up LTAD (Long Term Athletic Development)  I found a great website with so much info.  Go check it out!
For Coaches
For Parents
LATD Outline…
Active Start Stage – Ages 0 – 6
From ages 0-6 years, children need to be introduced to relatively unstructured play that incorporates a variety of body movements. An early active start enhances development of brain function, coordination, social skills, gross motor skills, emotions, leadership, and imagination. It also helps children build confidence, develop posture and balance, build strong bones and muscles, promote healthy weight, reduce stress, improve sleep, learn to move skillfully, and learn to enjoy being active.
FUN and part of daily life
Fitness and movement skills development
Focus on learning proper movement skills such as running, jumping, wheeling, twisting, kicking, throwing, and catching
Not sedentary for more than 60 minutes except when sleeping
Some organized physical activity
Exploration of risk and limits in safe environments
Active movement environment combined with well-structured gymnastics and swimming programs
Daily physical activity
FUNdamental Stage –  Ages 6-9 in Boys & 6-8 in Girls
From ages 6-9 in boys and 6-8 in girls, children need to participate in a variety of well-structured activities that develop basic skills. However, activities and programs need to maintain a focus on fun, and formal competition should only be minimally introduced.
Overall movement skills
FUN and participation
General, overall development
Integrated mental, cognitive, and emotional development
ABC's of Athleticism: agility, balance, coordination, and speed
ABC's of Athletics: running, jumping, wheeling, and throwing
Medicine ball, Swiss ball, own body strength exercises
Introduce simple rules of ethics of sport Screening for talent
No periodization, but well-structured programs
Daily physical activity
Learning to Train Stage –  Ages 9-12 in Boys & 8-11 in Girls
From ages 8-11 in girls and 9-12 in boys, to the onset of the growth spurt (usually around the ages of 11-12), children are ready to begin training according to more formalized methods, but the emphasis should still be on general sports skills suitable to a number of activities. While it is often tempting to over-develop "talent" at this age through excessive single sport training and competition (as well as early positioning in team sports), this can be very detrimental to later stages of development if the child is playing a late specialization sport: it promotes one-sided physical, technical, and tactical development and increases the likelihood of injury and burnout.
Overall sport skills development
Major skill learning stage: all basic sport skills should be learned before entering Training to Train
Integrated mental, cognitive, and emotional development
Introduction to mental preparation
Medicine ball, Swiss ball, own body strength exercise Introduce ancillary capacities
Talent Identification
Single or double periodization
Sport-specific training 3 times week; participation in other sports 3 times a week
Training to Train Stage – Ages 12-16 in Males & 11-15 in Females
The ages that define this stage for boys and girls are based on the onset and end of the growth spurt, which are generally ages 11 to 15 for girls and 12 to 16 for boys. At this stage, they are ready to consolidate their basic sport-specific skills and tactics. These youths may play to win and do their best, but they still need to focus more time on skill training and physical development over competition. This approach is critical to the development of top performers and maintaining activity in the long-term, so parents should check with their national organization to ensure their child's program has the correct training-to-competition ratio.
Sport-specific skill development
Major fitness development stage: aerobic and strength
The onset of Peak Height Velocity (PHV) and PHV are the reference points
Integrated mental, cognitive, and emotional development
Develop mental preparation
Introduce free weights
Develop ancillary capacities
Frequent musculoskeletal evaluations during PHV
Selection
Single or double periodization
Sport-specific training 6-9 times per week including complementary sports
Training to Compete Stage – Ages 16-23+/- in Males & 15-21 +/- in Females
Depending on the sport, for females ages 15-21+/- and males ages 16-23+/-, this is where things get "serious." They can either choose to specialize in one sport and pursue a competitive stream, or they can continue participating at a recreational level and thereby enter the Active for Life stage. In the competitive stream, high volume and high intensity training begins to occur year-round.
Sport, event, position-specific physical conditioning
Sport, event, position-specific technical tactical preparation
Sport, event, position-specific technical and playing skills under competitive conditions
Integrated mental, cognitive, and emotional development
Advanced mental preparation
Optimize ancillary capacities
Specialization
Single, double, or triple periodization
Sport-specific technical, tactical and fitness training 9-12 times per week
Training to Win Stage
Ages are sport-specific based on international normative data
Maintenance or improvement of physical capacities
Further development of technical, tactical, and playing skills
Modelling all possible aspects of training and performance
Frequent prophylactic breaks Maximize ancillary capacities
High Performance
Single, double, triple, or multiple periodization
Sport-specific technical, tactical, and fitness training 9-15 times per week
Active for Life Stage
Minimum of 60 minutes moderate daily activity or 30 minutes of intense activity for adults
Transfer from one sport to another
Move from highly competitive sport to lifelong competitive sport through age group competition
Move from competitive sport to recreational activities Move to sport careers or volunteering
There is a better opportunity to be Active for Life if physical literacy is achieved before the Training to Train stage
Deb Hartwig will join other elite coaches to speak for the National Fastpitch Coaches Association Coaches College in 2009
She will be speaking on January 23-25th in Indianapolis, IN, course #403: Position Play and Individual Defensive Skills
and on May 28-30th in Oklahoma City, OK, course #408: Game and Coaching Observation
List of elite coaches at NFCA Coaches College (past & present):
Mike Candrea-University of Arizona/USA Olympic Team,
Connie Clark-University of Texas
Bill Edwards- Hofstra University
Michelle Gromacki- Cal St. Fulerton University
Jay Miller-Mississippi State
Patrick Murphy- University of Alabama
Carol Hutchins- Michigan
Kirk Walker-Oregon State
Linda Wells-Former Greek National Team Head Coach
Judi Garman-Former coach Cal. St. Fullerton/NFCA Hall of Fame
Patty Gasso-University of Oklahoma
Jeff Janssen-Peak Performance Coach
Cindy Bristow-Softball Excellence
For more information on the NFCC go to: www.nfca.org/college
Sub-Pages
JustSOFTBALL is…
JustSOFTBALL is a group of quality instructors banded together with the common goal of helping the youth in our sport. We all played this wonderful game and we love giving back to the sport that gave so much to us. We have top instructors from diverse backgrounds and specialties. There are former top collegiate players, college coaches, professional instructors and National Team Members. We all continue to play and work in the sport of softball. Our goal is to make sure that every kid has an instructor, and every instructor has kids to teach. We understand the importance of good female role models. We also provide incredible camps and clinics that not only teach the necessary skills, but also teach the love and RESPECT for the game and all the history that walked before them.