So. Cal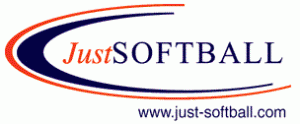 Serving: Yorba Linda / Brea / Huntington Beach / Manhattan Beach / Gardena
contact: 714-681-4888 susie@just-softball.com
Susie spent seven years with the Cal State Fullerton Titan coaching staff as a volunteer assistant coach working primarily with the pitching staff. A three-time All-American (1992-94) and national champion (1991, 93, 94) from Arizona, Parra was an assistant coach with the Titans for three seasons prior to starting her own pitching school. In 1994, Parra became Arizona's first-ever National Player of the Year awardwinner and helped lead the Wildcats to the national championship. That season, she earned Pacific-10 Conference Player of the Year honors and was named to the All-College World Series Team after her one-hit, 13-strikeout performance against Cal State Northridge. During the 1994 College World Series, Parra posted a perfect 3-0 record, pitching 21 innings and allowing just two runs (neither of those earned), walking seven, and striking out 18 batters while hitting .300 in four games at the plate.  In her four years, Parra posted a 9-1 record in College World Series play with eight shutouts and a 0.00 ERA.
Parra also ranks among the Arizona greats in the record books: No. 4 on the single-season home runs list (14 in 1994), No. 3 in career home runs (20), No. 4 in career RBIs (108), No. 8 in walks while batting (25 in 1994), No. 7 in career walks (57), No. 10 in career at-bats (541), No. 8 career games played (213). While with the Wildcats, she also set numerous records (some which were later eclipsed), including: single-season pitching wins (33 in 1994), career pitching wins (101), earned run average (0.30 in 1992), single-season strikeout totals (256), career strikeouts (874), career innings pitched (780.0), and career no-hitters (8).
– 1998 in top 60 USA Softball athlete pool
– 1997-98 played internationally in Italy
– Top 60 athlete pool for the 1996 Olympic Team
– 1995-current Cal State Fullerton Div. I Asst. Coach
– 1995 USA Pan American Team
– 1995 Volunteer Asst. Coach at Univ. of Arizona
– 1994 Honda Broderick Award Winner for Softball
– 1994 USA World Championship Gold Medal Team
– 3 Time National Champion – NCAA Div. I, Univ. of Arizona
– 3 Time All American
– 1994 Pac-10 Player of the Year
– NCAA Fastpitch Player of the Year 93-94 season
– 1990-1994 Played at the University of Arizona
– (NCAA Div. I College World Series record in four years 9-1 with 8 shutouts and 0.00 ERA).
JustSOFTBALL is…
JustSOFTBALL is a group of quality instructors banded together with the common goal of helping the youth in our sport. We all played this wonderful game and we love giving back to the sport that gave so much to us. We have top instructors from diverse backgrounds and specialties. There are former top collegiate players, college coaches, professional instructors and National Team Members. We all continue to play and work in the sport of softball. Our goal is to make sure that every kid has an instructor, and every instructor has kids to teach. We understand the importance of good female role models. We also provide incredible camps and clinics that not only teach the necessary skills, but also teach the love and RESPECT for the game and all the history that walked before them.